The College of Dentistry here at OSU has once again collaborated with the ETI's 3D Printing Lab for its "Operative Dentistry 4" course. The ETI was able to further assist Dr. Leo Nassani and his 120 students with the process and design of dental onlays which is essentially a cap that helps restore the structure of teeth after damage. 
Students start by designing the onlays in their dentistry lab and then transition to the ETI computer lab and utilize our software to convert their designs into files suitable for the 3D printers. This approach offers a faster alternative to the traditional method of taking molds in the dental office.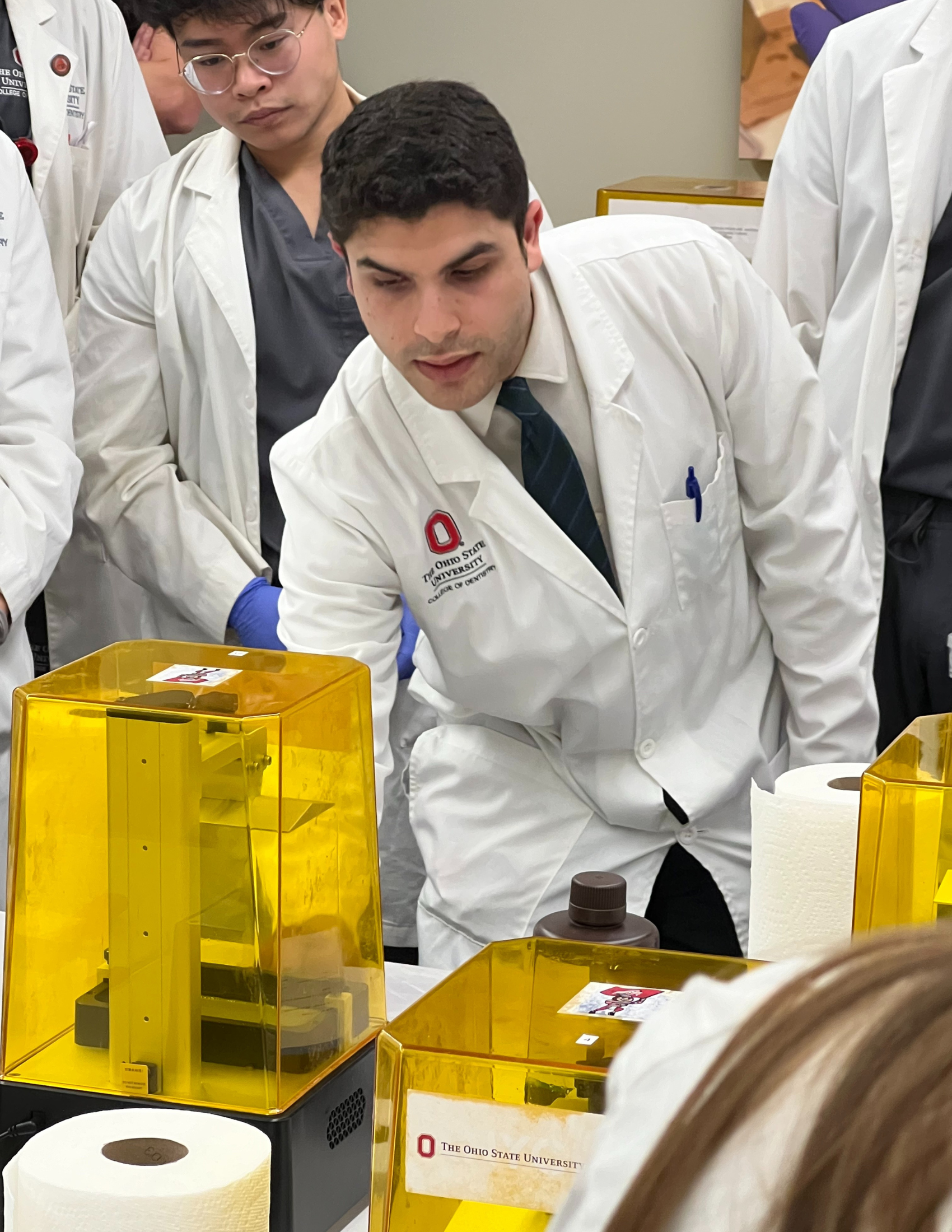 Students also had instructional time in the ETI's Tech-Equipped Classroom where they discussed how to evaluate integrity and reliability of scientific literature also known as "critical appraisal".
This course used 3 zones here at the ETI which is the most extensive integration to date, and we are in the process of discussing future collaborations with Dr. Nassani. If you would like to schedule time in the ETI please Contact us!